101Investing Review 2022 – Is This the Right Broker for You?
If you're on the hunt for a new brokerage, 101Investing is worth a look. This broker is relatively new on the global scene, but it's made a splash in the trading community.
101Investing offers 0% commission trading and low spreads, so you can keep more of your profits from every trade. On top of that, this broker offers trading on a wide range of markets. You can trade stocks, forex, commodities, and crypto, all through CFDs. You also get access to two different trading platforms, including MetaTrader 4, to analyze the market and manage your trades.
So, is 101Investing the best broker for you? In our 101Investing review, we'll cover everything you need to know about this broker's assets, fees, features, and more.
101Investing – Top CFD Broker with Low Fees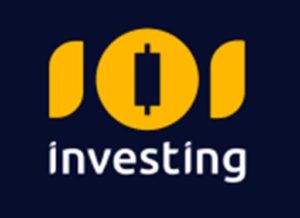 74% of retail traders lose money when trading CFDs.
What is 101Investing?
101Investing is a CFD broker founded in 2016. The company is a subsidiary of FX-BFI Broker Financial Invest Ltd., a Cyprus-based investment firm.          
101Investing offers over 250 CFDs to enable forex trading, stock trading, commodity trading, and more. Most major forex pairs can be traded with leverage up to 30:1 (or up to 500:1 for professional traders), and stocks trade with leverage of 5:1.
This platform differentiates itself by offering commission-free trading on all of its assets, along with advanced trading platforms like MetaTrader 4. 101Investing also offers a wide array of educational resources, which makes it a great choice for first-time traders. You can access 101Investing's platform by web, desktop, and mobile, making it easy to stay on top of the market and trade from anywhere.
What Assets Can You Buy on 101Investing?
One of the best things about 101Investing is that you can trade in a wide variety of markets. This broker operates entirely through CFDs (contracts for difference), so you can easily trade forex and commodities without running into regulatory headaches.
Forex
101Investing offers 48 different forex pairs, including all of the major and minor pairs. Although you won't find many exotic pairs through this broker, the vast majority of traders won't miss them.
Forex CFDs at 101Investing trade at leverage up to 30:1 (for major pairs) or 500:1 for professional traders. All trades are commission-free and 101Investing's spreads are very competitive with other online forex brokers. For example, the minimum spread for the popular EUR/USD pair is 0.7 pips, while spreads for most other major forex pairs are under 1.5 pips.
Stocks and Indices
101Investing also offers CFD trading on over 75 stocks. All of the companies that you can trade through this brokerage are popular US companies on the NYSE and NASDAQ. You'll find most of the big tech stocks and financial firms, plus some legacy automakers and other names from the S&P 500 index. Stock trading is relatively inexpensive, with spreads typically around 0.21 pips.
If you want to invest in markets outside the US, 101Investing offers index CFDs. There are 15 indices available, spanning North America, the UK, mainland Europe, and Hong Kong. Spreads can be as low as 0.32 pips and exceed 2 pips only for a few index CFDs.
Stock and index CFD trading through 101Investing is commission-free. You can trade shares with leverage up to 5:1 (or 50:1 for professional traders) and indexes with leverage up to 20:1.
Commodities
If you want to trade commodities, 101Investing is one of the best brokers for the job. You can access 17 different commodity CFDs covering precious metals like gold and silver, agricultural products like cocoa and soybeans, and energy products like Brent crude and natural gas. Leverage varies by product, but is typically 10:1 for retail traders and 125:1 for professional traders.
Spreads for commodity trading at 101Investing are surprisingly low. Brent crude CFD spreads are as low as 0.03 pips, while gold trades with a spread as low as 0.37 pips.
Cryptocurrencies
101Investing offers more than 50 CFDs for cryptocurrency trading. The wide selection is made even better thanks to the fact that many coins can be paired not just with US dollars, but also with British pounds or Euros. You can trade all crypto CFDs with 2:1 leverage.
101Investing Account Types
101Investing offers several different account types, which it calls Silver, Gold, and Platinum. There main difference between the account types is the minimum balance you need to keep. The Silver account only requires a $250 minimum deposit, while the Gold account requires $10,000 and the Platinum account requires $100,000.
Having a Gold or Platinum account does come with some advantages if you are trading forex through 101Investing. You get reduced spreads, which can be as low as 0.7 pips for Platinum account holders trading the EUR/USD currency pair. By comparison, Silver traders pay a spread of 2.2 pips and Gold traders pay 1.3 pips for the same currency pair.
Gold and Platinum account holders also get swap discounts, which can be important if you are holding leveraged positions overnight. Gold level traders receive a 25% swap discount, while Platinum level traders receive a 50% swap discount.
Notably, whether you choose a Silver, Gold, or Platinum account will not affect your spreads if you're trading stock, index, cryptocurrency, or commodity CFDs.
Professional traders can apply for 101Investing's Pro account, which offers expanded leverage options and VIP support.
101Investing also offers Islamic accounts, which abide by Shariah law prohibiting swap fees.
Fees and Commissions at 101Investing
101Investing does not charge any fees or commissions. You don't pay fees when depositing or withdrawing funds from your account, and there are no monthly or annual account fees.
When trading, the only fees you'll face are CFD spreads – which, as we've noted, are typically well below the industry average whether you're trading stocks, forex, or commodities. You could pay swap fees, but these only come into effect if you hold leveraged positions overnight.
The one fee that you do need to know about for 101Investing is the broker's inactivity fee. This can be rather hefty if you're not careful about managing your account. 101Investing charges 80 EUR after 60 days of inactivity and 120 EUR after 90 days of inactivity. After 180 days, the fee jumps to 200 EUR, and after 270 days it increases to 500 EUR.
Few other brokers charge an inactivity fee that adds up this quickly. So, keep this fee in mind if you plan on taking some time away from trading.
Platform and Trading Tools
101Investing offers two different platforms for traders: WebTrader and MetaTrader 4. WebTrader is a user-friendly CFD trading platform that you can use to trade any assets that 101Investing offers. MetaTrader 4 is a forex trading platform that caters to more advanced traders.
WebTrader
101Investing offers its own custom CFD trading platform known as WebTrader. It's available as a browser-based interface only and offers a wide variety of tools to help you trade better.
The first thing that stands out about WebTrader is that it's highly customizable. You have the freedom to arrange the platform however you like to optimize your trading efficiency. You can open multiple chart windows at once or spread out across multiple monitors.
We also liked that WebTrader makes it easy to monitor your open positions with a simple panel at the bottom of the platform. You can also instantly access your trading history from the same panel and monitor any pending orders you have entered.
The WebTrader platform's charting interface was simple to get started with, although it isn't the most powerful technical trading software we've seen. You can choose from a handful of different chart types, including standard candlestick, line, and bar charts. WebTrader allows you to place orders without leaving your charting window, but you don't have the ability to create orders or price alerts simply by clicking on a chart.
Another important shortcoming is that WebTrader only offers around 30 technical indicators and drawing tools. Most key technical studies that traders commonly rely on are available, but this was still disappointing given that many of 101Investing's competitors offer over 100 indicators.
MetaTrader 4
For forex traders, 101Investing's MetaTrader 4 integration is a huge advantage for this brokerage. MetaTrader 4 is one of the most widely used platforms for forex trading and it has a number of advanced features that aren't available in WebTrader.
To start, MetaTrader 4 enables traders comes with a much wider range of technical indicators. Even better, you can create your own technical studies, which enables you to build a custom strategy. As you develop your forex trading strategy, you can use the strategy backtesting tools in MetaTrader 4 to see how you indicators work on historical price data.
MetaTrader 4 also lets you use built-in or custom indicators to build forex signals or forex robots. Alternatively, you can turn to the MetaTrader marketplace to buy already made signals with proven track records.
Of course, MetaTrader 4 does come with a much steeper learning curve than WebTrader. So, beginners may want to start out using WebTrader and practice with MetaTrader 4 only once you're ready to dive into more advanced trading strategies.
101Investing Demo
101Investing also offers demo trading accounts, which you can use to practice a new strategy or build your trading skills. The paper trading account gives you full access to WebTrader and starts you out with $10,000 in simulated cash.
One thing to note about 101Investing's demo account is that it requires you to set up a full brokerage account and to make a $250 initial deposit. As a result, the demo account isn't a great option if you simply want to test out 101Investing before committing to the platform.
101Investing Mobile Trading
101Investing offers a mobile app that packages the WebTrader platform for smartphones and tablets. The mobile app is incredibly easy to use and gives you access to the same detailed technical charts as the web interface. You can access candlestick charts with a one-minute time interval, for example, as well as monitor your current portfolio.
Another thing we liked about the mobile app is that it supports price alerts just like the WebTrader platform. Alerts can be pushed to your device's home screen, making it easier to stay on top of the market without constantly watching the charts.
You can also trade forex CFDs with 101Investing using the MetaTrader 4 app, which is available for iOS and Android.
Research and Analysis
101Investing provides a handful of research and analysis tools that give clients of this platform a valuable edge.
Market News
While many online brokers provide market news, 101Investing does a better job with this feature than most of its competitors. In WebTrader, you can easily keep an eye on breaking news through a dedicated panel. News is sourced from a variety of major business outlets and the headlines are crafted to tell you everything you need to know without reading the full article.
On top of that, 101Investing has its own dedicated news desk. The internal news team publishes market roundups at the end of the trading day in Asia, Europe, and the US, so you can quickly recap what happened during the session and prepare for after-hours trading or trading in the next market to open. The news team also highlights major changes in the price of key forex pairs or commodities like crude oil.
Economic and Earnings Report Calendars
101Investing's economic and earnings report calendars are much less impressive than the broker's news feeds. The economic calendar is hardly a calendar at all. Rather, it's just a table of today's events. You can't look ahead to the rest of the week or the rest of the month, and there's no way to sort data by event type or country.
The earnings report calendar web page was unresponsive when we tried to access it.
SignalCentre
101Investing has partnered with SignalCentre to offer its clients buy and sell signals as market conditions change throughout the day. Importantly, these signals aren't limited to just forex trading – you'll also find trading signals for global indices and commodities.
SignalCentre provides all the information you need to make a trade, including the entry point, price targets, and stop loss level. You can easily sort trading signals by their expected duration or asset class, making it easy to limit the scanner to only trades that fit within your broader strategy.
101Investing Minimum Deposit and Payments
101Investing requires a minimum deposit of $250. You can pay using a variety of methods, including:
Credit or debit card
Bank transfer
Wire transfer
Neteller
Skrill
Trustly
Inpay A/S
KoalaPays
eMerchantPay
When you go to withdraw money from your account, you can withdraw using any of these same payment methods.
Customer Service at Investing101
101Investing takes customer support seriously, which is a good thing to know when you're considering entrusting this brokerage with your money. The company's support team is available by phone, email, or live chat Monday to Friday, 8 am to 6 pm GMT.
One thing to note, however, is that 101Investing doesn't have a detailed FAQs page or online knowledgebase. So if you have questions, contacting support may be the only way to get answers.
101Investing contact number: +357 80092740
101Investing address: 79, Spyrou Kyprianou Ave., MGO Protopapas Building, 1st Floor, 3076, Limassol, Cyprus
Is Investing101 Safe?
Investing101 is a fully licensed broker that is regulated by the Cyprus Securities and Exchange Commission (CySEC). CySEC is a trusted financial watchdog that oversees many of the top online brokers in the world.
Pros and Cons of Investing101
Pros:
0% commission CFD trading
Offers over 250 CFDs for stocks, forex, crypto, and commodities
Leverage up to 30:1 (or 500:1 for professional traders)
User-friendly WebTrader platform
Includes access to MetaTrader 4 for forex trading
Integrated trading signals from SignalCentre
Regulated by CySEC
Cons:
Very high inactivity fees
Limited selection of technical indicators in WebTrader
Economic and earnings calendars aren't built well
Demo account requires $250 deposit
The Verdict
101Investing is a user-friendly CFD broker that offers access to more than 250 different assets. With this broker, you can trade forex, stocks, commodities, and cryptocurrency with 0% commission. On top of that, 101Investing offers leverage of up to 30:1 for forex trading and 5:1 for stock trading, with leverage up to 500:1 available for professional traders.
What really sets this brokerage apart for us is the wealth of trading tools it offers. You can take advantage of the proprietary WebTrader platform for trading any of the assets that 101Investing offers, or turn to the widely trusted MetaTrader 4 platform for advanced forex trading tools. While we'd like to see more technical studies made available in WebTrader, the platform's ease of use and flexibility makes up for any shortcomings. On top of that, 101Investing offers helpful tools like an in-depth market news feed and an integration with SignalCentre to help you trade better.
Overall, we're very impressed with what 101Investing has been able to put together just four years after launching. This broker is an excellent choice for both beginner and experienced traders alike.
Ready to start trading with 101Investing? Sign up for an account today to get started!
101Investing – Top CFD Broker with Low Fees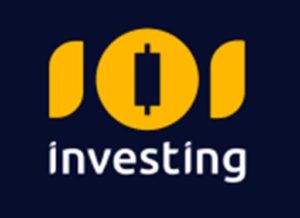 74% of retail traders lose money when trading CFDs.
FAQs
Can I use 101Investing in the US?
Does it cost anything to open a Gold or Platinum account?
Can I try out 101Investing without opening an account?
What base currencies can I use for my account?
Is 101Investing's online platform secure?
See Our Full Range Of Broker Reviews – Broker Reviews A-Z